During the last weeks, my life consisted mainly of travelling and meeting a lot of interesting people on my tours, webworking and doing lots of sports: swimming, biking, snorkelling, diving and running as preparation for several triathlons. Yesterday, I was able to finish the Dipolog Centennial Triathlon in 2:49:09h which marks my new personal best time, and I am quite happy about that and wanted to say "thank you!" to all my sports-partners who trained with me, like Jens from Bugoy Bikers, my private fisherman, Ben (Ironman-finisher) and especially Bea:D
On Saturday, I just left Panglao Island in the morning going to Dumaguete City to meet some friends for lunch, then proceeded to Dapitan. From there, I rode my bike going to Dipolog City, where the fiesta made sure that I wouldn´t get any sleep at all…not exactly the best preparation for a triathlon.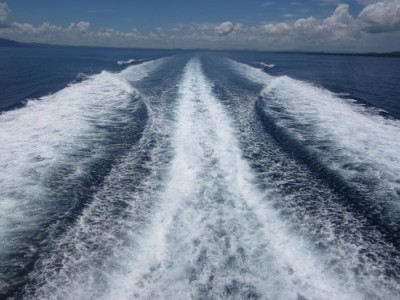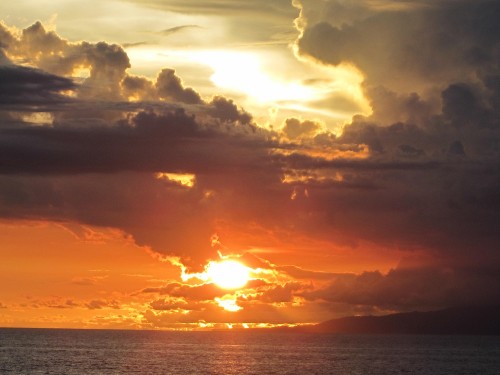 I "woke up" at 4 AM to have a decent breakfast (3 small packs of Skyflakes and some warm mineral water with a sleight plastic taste), packed my stuff for the event and arrived at the site at 5 AM to get my racing kit and an idea of the racing course and the transition area. I guess, I was the only one competing in the standard distance (1,5 km swim, 40 km bike, 10 km run) with a trekking bike.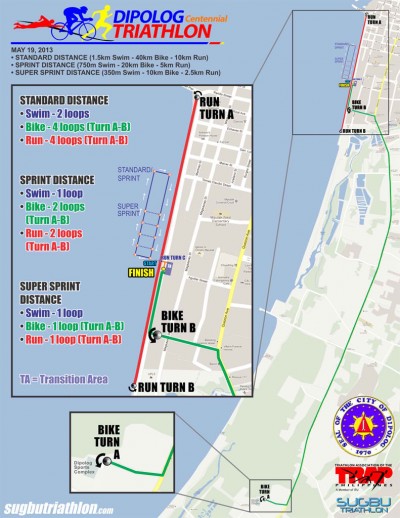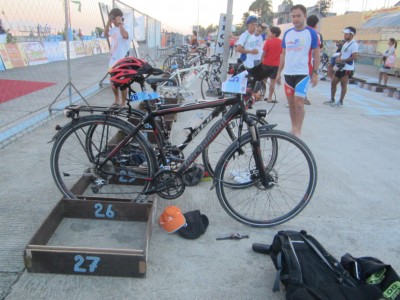 In between of all the nice triathlon bikes from Cebuano pro-triathletes it looked still quite good and also performed quite well (my bike split was 1:26:02h – about 28 km/h).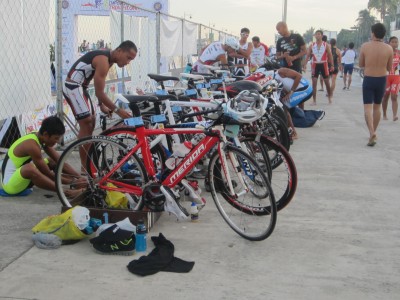 There were some well-known pinoy triathlon pros competing in the event like the overall male standard distance winners John Philip Duenas, Arland Macasieb and Noy Jopson which made sure that the triathlon was a real quality race.
I was literally the first one who entered the warm (probably for most filipinos cold) water, and after a short 10 min warm-up swim, we started a bit delayed (pinoy time!) at 6:08 AM. After about 29 min, I finished the 1,5 km swim and spent a few minutes in the transition area realizing that I didn't bring any water or other fluids with me.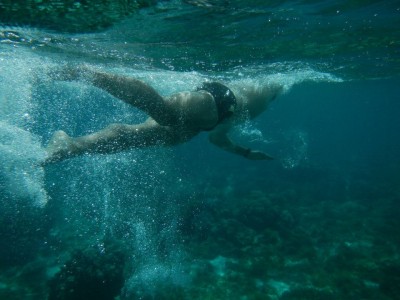 So I started cycling, and after the first loop of 10 km I realized that there was no water supply at all during the bike-section; during the second loop I really felt that I have to drink something (I still had a layer of salty sea-water in my mouth) – otherwise, I would totally dehydrate and collapse or sth.
Finally, I found a sari-sari store and just asked for some help: I didn't bring any money with me (neither would any other triathlete do during a race), so I just told the young lady that I would give her the money later on and pay even double prize; she agreed, and I finished the first bottle of Gatorade within 2,3 seconds, took two more bottles with me and was back on the road.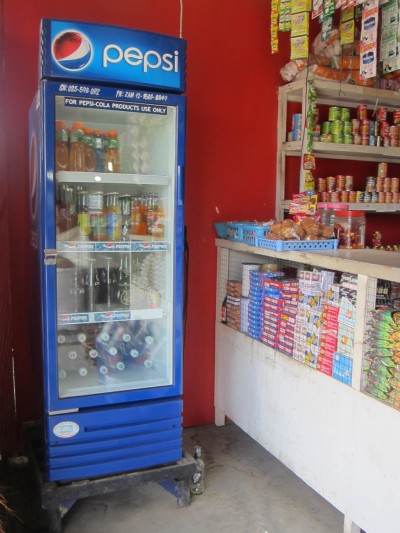 After about 30 km I had to reduce my pace a bit (started to feel my legs), coz there was still the 10 km run in front of me after the 40 km hell ride. My legs felt quite ok during first two kilometers but afterwards the Philippine sun burnt everything out of me and made the run really tough.
I reminded myself of master Murakami's words "pain is inevitable, suffering is optional" and tried to "enjoy" the last kilometers on the Dipolog Boulevard; I repeated that mantra like I already did during my first two marathon runs and happily finished my first triathlon here in the Philippines…
After the triathlon I replenished my body with 5 bottles of the sweet sugar water mix (probably Powerade) they were handing out to the finishers and finally found someone who would give me a small saging (banana) which was the best one I've ever tasted in my whole life, I guess. I decided not to join the award ceremony, coz I was planning to take the next bus going from Dipolog to Cagayan de Oro – my next stop was the Malasag House, once more.
I had a short stopover at Chowking and ordered all the good stuff with as much calories as possible and people around me where kinda amazed how I would finish a decent meal good for a small family within a couple of minutes. At the bus terminal the driver told me that the bus ride would take about 8 to 10 hours; after 12 hours, including just another 20 km bike session up the Malasag hill, I finally arrived at 2 AM.
Only a few hours later, I found this event: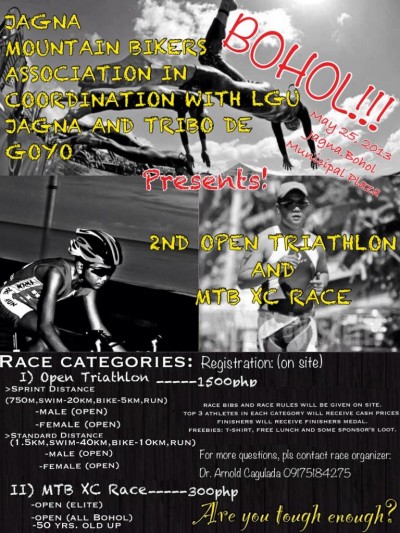 So, see you there!