Here are some of my latest pictures in the Philippines: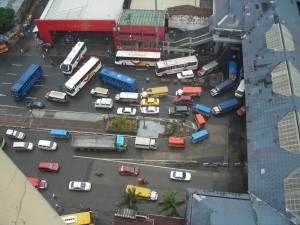 [Update: 16/02/11]
My last trip to the Philippines took place last year in March and April 2011. Initially, my best friend and I were planning to only stay for six weeks. But there was a certain volcano in Iceland with a rather uncertain name which made us stay even two more weeks. So I travelled the land of the 7107 islands for around two full months.
I usually don´t fly to the Philippine archipelago to just hang around the beach and "swim" a bit, drinking cocktails (well, I do love the Tanduay Rhum) and do nothing. I would rather take the rural bus and get lost in the middle of nowhere – so it was this time. We arrived in Manila, which is usually the worst thing you could to. Better fly to Cebu City: it is more central in the Philippines and offers a lot less smog, slums and other overkills.
After drinking too many cocktails and too expensive bars in the Philippine capital, we took the rural bus in direction to Legazpi. Our plan was to visit the "Butanding", the famous whale sharks which are gathering around March near Donsol, the "world capital of the whale sharks". Donsol is like a one hour drive away from Legazpi, which is like a 11 hours busride away from Manila.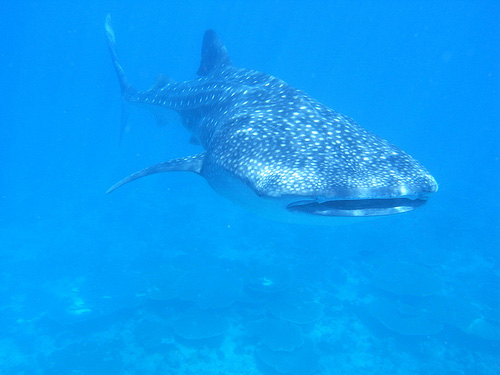 Credit: "Whale Shark" by KAZ2.0 under a creative commons licence.
So better take the airplane from Manila to Legazpi first, if you want to visit the whale sharks. But if your are a student with low travel budget, then the rural bus is also quite ok. After swimming with the whale sharks you know that every single minute during the long bus ride was worth it;)