About 6 weeks ago, I arrived here in the Philippines, in my second home country after Germany. Most of my friends understood my step to leave Munich for a while to finally be able to get to know my other roots better. For the last 9 years I was based in the capital of Bavaria, and that city where I was born in influenced me a lot.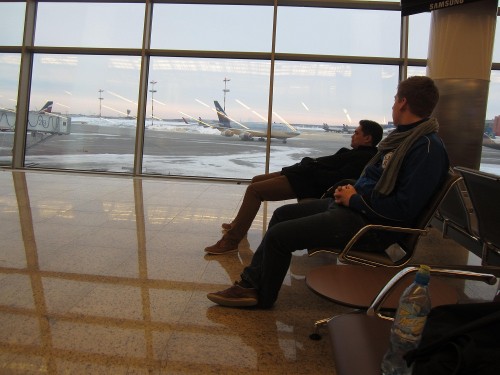 After some years at the University of Munich (LMU), I graduated this year in History and Philosophy and finished my "career" as an academic. I mostly enjoyed attending lectures at our alma mater, but sometimes I was also torn not seeing the end of all the studies; I wanted to give up several times, and it was basically only my very best friend I was listening to and who told me that I do have to finish university, cause I really belong to that intellectual world.
He was right, I am so thankful that he insisted on that – thank you so much, Jakob! I also got a lot of working experience during the last years: my social service made me work with ill and disabled people and showed me how brutal life could be – even in that super-rich city of Munich. I was working with a lawyer where I learned that laws don´t necessarily have to do anything with justice; I spent many nights in an indie club working hard, worked as a German teacher for South-Korean students and finally entered the world of online marketing.
And I am still fascinated by all the different fields it consists of like SEO (search engine optimization), SEM (search engine marketing, i.e. Google Adwords), affiliate marketing, linkbuilding, sponsored posts, WordPress optimization, newsletter marketing etc. I just can´t get enough of that and currently I am running a few websites which enable me to live a rather independent life.
Some people admire me for what I achieved, but to be honest: it was not easy at all to get there, and I still have to work hard every day. Without my family which helped me a lot and which is still a very important part of all my life and a great team, I would not be able to enjoy it that much (thank you all!).
Here in Cordova, Cebu, I am living with two housekeepers, have kind of an assistant who helps me a lot and I also have a private masseur (who is really good – no wonder, cause she even massaged the former president GMA) who visits me every now and then when I am really tired after a long day and a lot of training (I am getting ready for several triathlons at the moment). I enjoy eating all the tropical fruits which are growing in our garden, and of course, the Philippine sun.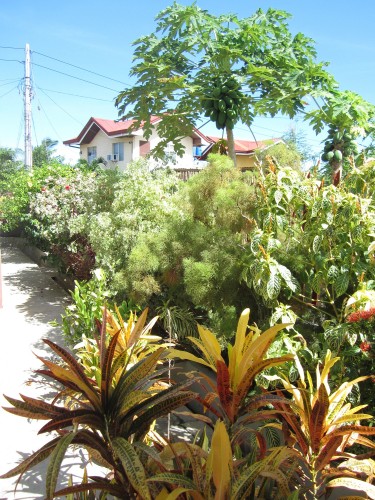 So, about 14000 km away from Munich now, it feels like I made the right decision and I am discovering my "new life" with all its circumstances, making new friends and getting inspired by older ones.
Im curious about how the next weeks and months will turn out for me, but I have a good feeling about that. Running thirty in July, I might have a little party somewhere here in Cordova – probably on a small island, though I would still prefer to not do anything on my birthday…
Reading Murakami´s "What I talk about when I talk about running" for the third time these days gives me a lot of inspiration again, and I want to spend more time to finally finish my first novel and write even more. I started with that during my social service which is already 9 years ago, and here I found a good place to pursue one of my real passions which is writing.